Sometimes, new door technology is released that is so smart and elegant that it takes the market by storm. The Slide 2000 from Smart is one such example of technology. The new Smart Slide 2000 system builds upon Smart's original Slide system, but adds to it thermal performance and dual colour profiles. This sleek sliding door option is popular for homes, restaurants, schools and hospitals alike. Let us tell you a bit about it and why it's become such a popular choice.
How does the Smart Slide 2000 work?
The Slide 2000 door is designed as a sliding patio door system, mainly for residential homes but also with options for commercial properties. It is widely used in new builds but is also suitable for refurbishment projects. It is available in a number of different configurations. As it can be installed with dual or triple tracks, it is possible to have two, three or four panes – some of which will slide and some of which will be fixed, depending on your preferences.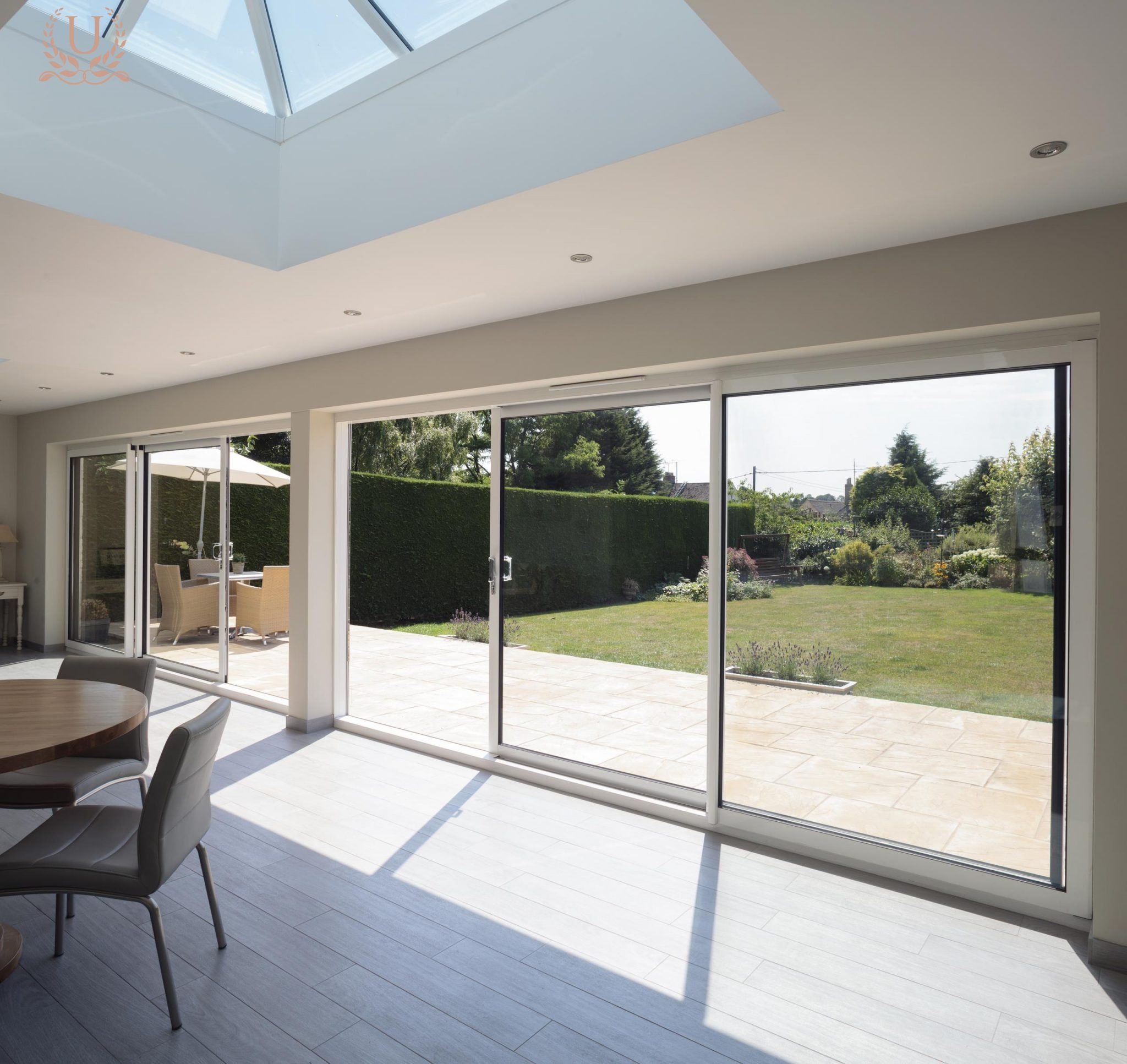 Enhanced thermal insulation
One of the reasons that the Slide 2000 is so popular with homeowners is that it offers great thermal insulation due to thermal break technology – meaning that the home is warm and comfortable at all times, and energy bills are lower due to less reliance on central heating.
A big benefit of the Slide 2000 is that it enables the entire space to be opened up to create an unobstructed connection with the outdoor area. This is wonderful during the summer months, as the room is essentially extended into the garden or outdoor space – bringing in sunlight and fresh air and making the whole room look bigger and feel more airy.
Slim, dual colour frames
Elegant, slim frames are a signature style feature of Smart doors, and this is just as much the case with the Slide 2000. With slim aluminium frames, the doors bring a touch of class to any property. Also, there is an option to have dual colour on the frames – so, if your interior design is contemporary but your building's façade is traditional, you can choose different colours for inside and out, ensuring that the windows blend beautifully with your home.
Secure and easy to use
As the doors have a multi-point locking system, where you can lock the whole frame from a single point, they are really easy to keep secure. The strong aluminium frames and high-quality double glazing combine to create an immensely secure door system for your home.
Here at Unique Windows, we are proud to be a recognised installer for the Smart Slide 2000 system. If you would like to find out more about these elegant and high-performance sliding doors for your home in Haywards Heath, Horsham, Merton or another area of London or Surrey, contact us today. We'll be happy to provide you with a free, no-obligation quotation.