Whether you're giving an existing property a facelift or designing your dream home from scratch, your front door is bound to play an important role in the design and decision-making process. After all, it's the first thing visitors see!
The lightweight yet durable and resilient option of aluminum is well worth considering, particularly when it comes with an impressive warranty and is made by a reputable manufacturer. 
In order to decide whether an aluminum front door is right for you, you'll most likely be considering the all-important aspects of cost, security, aesthetics, and energy efficiency.
Are aluminium front doors good for security?
The short answer is yes. With unrivalled strength and durability, aluminium is a prestige choice when it comes to security. With bespoke options also on offer, you'll likely be able to build a tailored security package that meets your requirements.
Are aluminium doors attractive?
Well, whether aluminium is an attractive option or not is, of course, down to personal taste. Aluminium doors offer a range of fashionable and sympathetic finishes that can be customised to suit the specific style of your home or property. From striking colour combinations to sleek gloss finishes and charming door knockers, we think that aluminium offers just about everything when it comes to aesthetics. 
How energy efficient are aluminium front doors?
Creating a very tight fit for any glazing and insulated with premium materials, aluminium doors are incredibly energy efficient. Aluminium might also offer you a more sustainable choice when compared with its wooden counterparts, which is a huge plus if you're looking to create a conscious home, and they'll potentially help you save money on your energy bills.
Are aluminium front doors expensive?
Like any other product on the market, you're likely to get what you pay for when it comes to aluminium front doors, which can be entirely bespoke to suit your budget. However, it's essential that you conduct some research into the manufacturer to ensure that you're investing in an elite product.
It's for that very reason that we choose to work with Origin here at Unique Windows, due to the premier products and whopping 20-year guarantee.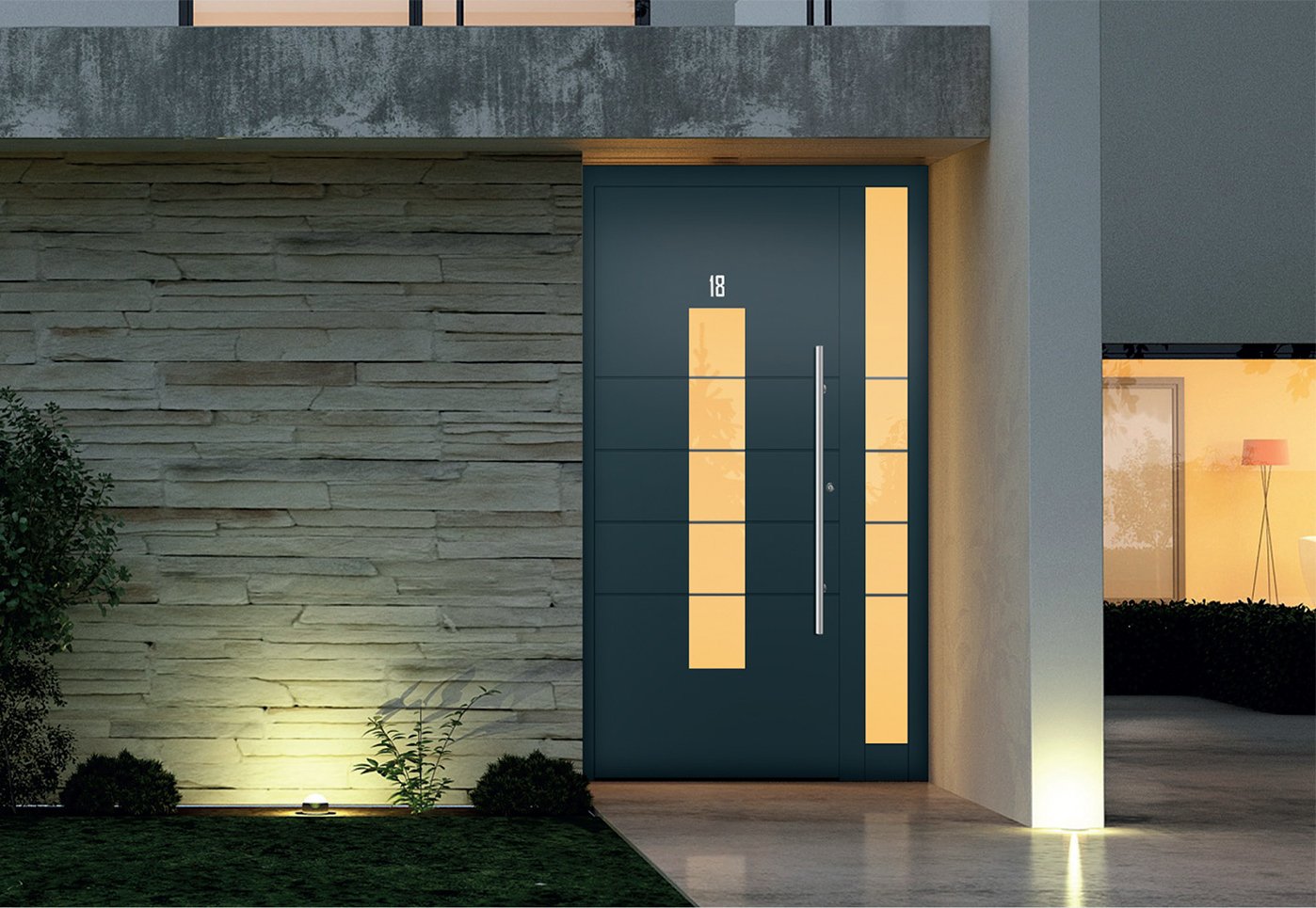 Speak to an aluminium front door expert