When building a home extension, there are lots of options to consider for the design, including which doors are right for your new space. One of the most popular options is bifolds, offering an extensive range of benefits to homeowners. Here are a few considerations to think about to help you decide if bifold doors are the best option for your new extension.
The standard of window designs has drastically improved over the years, bound by Building Regulations to ensure they're energy efficient. Windows with double or triple glazing will have a seal around their perimeter which provides an airtight fit. The seals will also help to lock into the gas present between the panes of glass. This creates insulation for the windows, stopping warmth from escaping through the glass and cold air from getting inside. If the seals break for any reason, it could result in draughts coming in and a dip in the internal temperature of your rooms
When building an extension, people often want to use the space for additional or larger seating areas, whether it's a family dining area adjoined to an open plan kitchen or a room for entertaining guests. If you love your garden or have a terraced area, bifolds are a great option to help your new extension feel connected to the outdoors in the warmer months. 
Unlike sliding doors where the panels remain in the door frame track, bifolds are folded to the sides of the doorway, completely expanding the opening space to its full potential. This is why so many property owners choose multiple bifold doors along the wall, creating a seamless flow between indoors and out during the summer.
If you're building a kitchen extension, you'll want to ensure the space still gets as much natural light as possible. This can be a concern for property owners undertaking this type of refurbishment project who worry that an extended kitchen with a flat roof could leave the back of the home feeling dark. As well as expansive glazing options and aerial roof lanterns, choosing doors which open up the wall areas is a great idea. Both bifolds and sliding doors are the best fit for this.
If you want to extend your home without losing your views, bifolds are one of the best options over more traditional designs such as double French doors. This is thanks to the sheer number of panels you can install along the wall, including options for corner bifolds. 
However, bifolding doors will also have more sightlines than sliding doors, so this is something to consider if achieving good views is one of your top priorities. If you're keen on bifolding doors, choose aluminium frames to ensure they're as slimline as possible, keeping sightlines narrow.
Get Fantastic Functionality
A new space of the home should function as well as it looks, so bifolds are a highly practical option. They're flexible too, so if you want to save floor space, you can opt for outward opening panels so that you don't have to worry about hitting your furniture as you fold them back. Modern bifolds have excellent thermal efficiency, low threshold options, multi-point locking and low maintenance frames to ensure their smooth open and close mechanism and stunning look remains for years to come.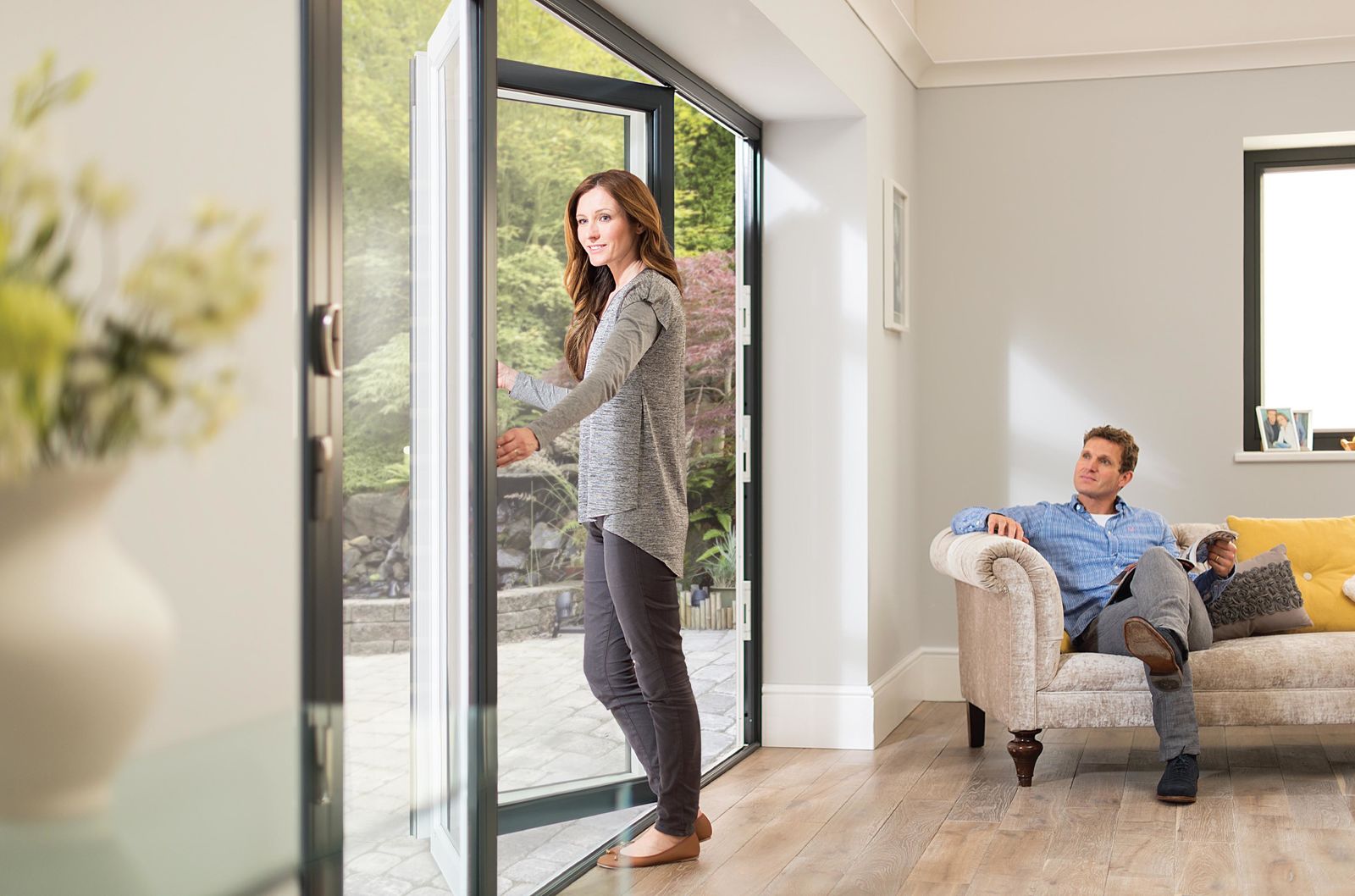 Want to design your new extension?
Get in touch with Unique Windows London. We have expertise on board for all your project management needs, including beautiful bifold doors to add to the design. Call now on 020 8770 7397 to get started.