Adding a bifold door to your existing home is a great option for adding light and allowing you to enjoy enhanced views of your outdoor space.
They're a popular choice when you're renovating your garden, for example.
Connecting you to both nature and the rest of your home, it's no wonder that bifolds are one of the most popular installations for homeowners across the UK looking to enhance their environment.
Can you install bifold doors in a conservatory?
In theory, yes, you can install bifold doors in a conservatory. However, it will depend on the structure of your existing conservatory and what it is made of.
A bifold installation will need to comply with the relevant building regulations, which means that your conservatory could be subject to other requirements.
You'll ultimately need to ensure it complies with building regulations to get a certificate proving this – something which is important should you want to sell your house later down the line. The easiest way to ensure that your bifold meets all the requirements is by choosing a FENSA-approved company to do the work.
What is a FENSA-approved company?
FENSA is a government scheme that tracks compliance with building regulation on replacement windows and doors. Essentially, if you look for a reputable company that is FENSA-approved when installing a bifold, you'll have complete peace of mind that all work carried out is being done in accordance with building regulations.
A FENSA-approved company (like Unique Windows) will also register any work that you have completed with your local council, which saves you time and effort.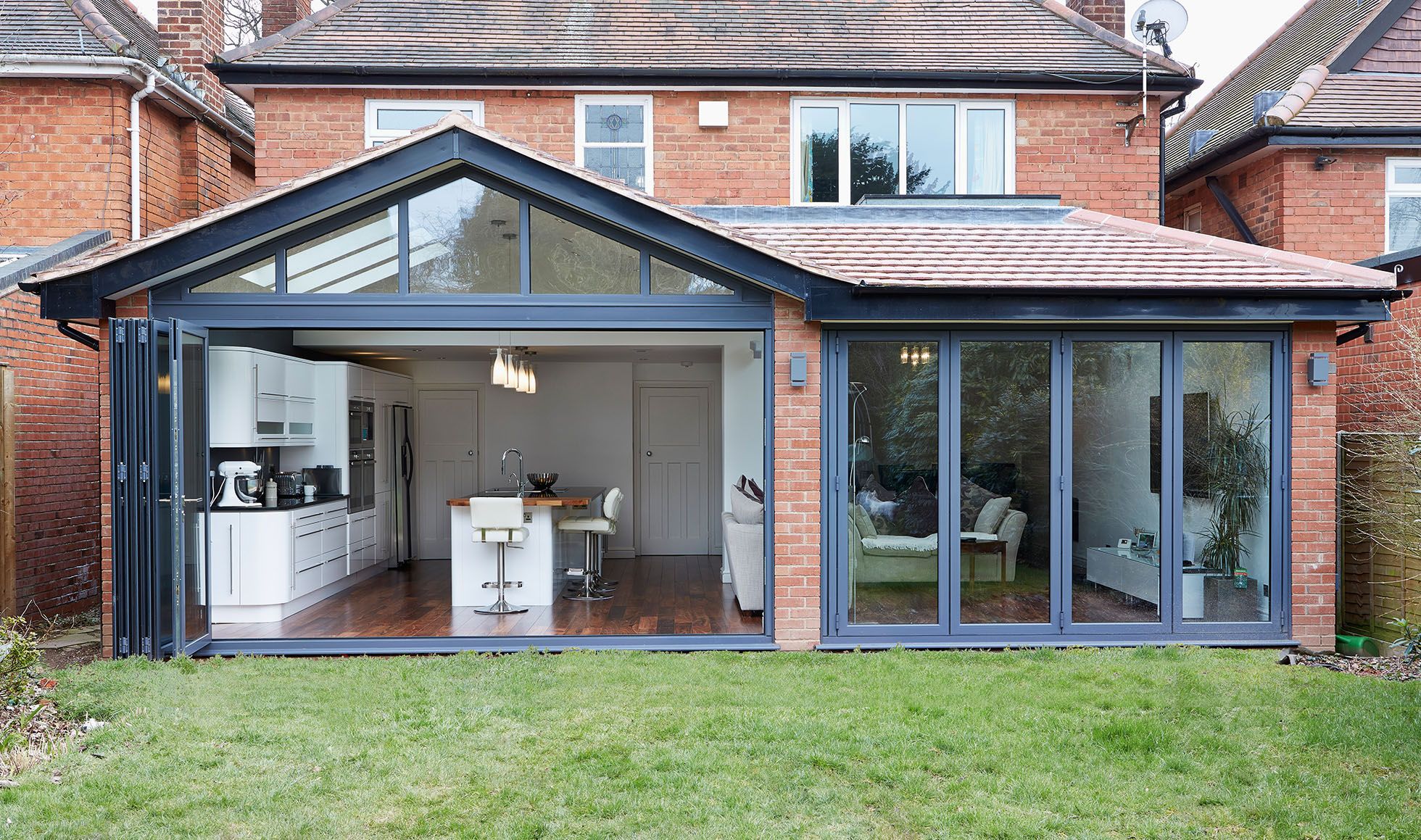 Do bifold doors need planning permission?
Bifold doors don't always require planning permission, but they will do if you live in a listed building or within a conservation area.
Ultimately, it's always worth checking with your local authority before you choose to install a bifold, or getting in touch with your local bifold installation expert for guidance.
The benefits of installing a bifold door into a conservatory
The main benefit of adding a bifold door into your conservatory space is the easy, effortless, and elegant access it provides to your garden or surroundings. A bifold door is also much sleeker in design than the alternatives, such as French doors and sliding patio doors. They also don't compromise on your insulation values, with optimum energy efficiency.
Bifold door installers in South East England
If you'd like to add a bifold door to your conservatory, Unique Windows can provide a luxury, tailor-made service to ensure the best possible installation and quality of product. Operating from a showroom in Carshalton, we provide a stellar service to London and the surrounding areas, including the areas of Beckenham and Selsdon.
We work exclusively with Origin Bifolds, the UK's premier manufacturer of bifold doors – take a look at some of the work we've done, or contact us for your free, no-obligation quote.