Whether it's a stunning country home or a modern conservatory, if you're looking for the best new doors to install in large spaces, consider contemporary glass doors. As a leading supplier of modern residential doors, we can help you add even more kerb appeal to your property. Here are some top tips for choosing new glazing installations.
Glass doors have a substantial amount of glazing included in their design, producing a highly contemporary look. However, this doesn't mean they're only chosen for new build projects, and in fact, they can often have a grand and elegant look which perfectly suits large traditional homes. They can work best when the doors fill the space along the wall, such as the effects achieved with sliding door designs, but you could also consider a single glass door with lots of sealed panels around it to create a glass wall look.
Where Should You Install Large Glass Doors?
As well as installing glass doors within your property to help light travel through your rooms, large glass doors are popular at both the front and back of large homes. At the front, they create a beautiful new entrance door to impress visitors as they approach your property. At the back of the home, more glass equals more natural sunlight and stunning views of the outdoors. Therefore, they're often chosen for new extensions and orangeries, large kitchen diners and even spots in the home where you entertain guests.
What's the Best Door Frame Material?
There are different pros and cons when considering the right door frame material for the design, with some of the most popular options including uPVC, aluminium and timber look styles. However, if you're hoping to create a 'more glass, less frame' feel, aluminium is often the ideal solution to achieve this. The strength of the metal means that it can support large panels of glass without becoming bulky, creating a slimline frame with an impressive profile. It also means that you can capitalise on views and natural sunlight available as any sightlines will be incredibly narrow.
Glass door designs can be manufactured in most styles, whether you need a single door with glass panelling and sidelights, or you want to create something spectacular. Glass doors are often chosen for everything from new bifolds and sliding doors to classic French doors with glazing bars. 
You could even consider shaped panels around the door, such as an archway at the top. Some even choose unique textured or patterned glazing for fanlights or have their house name etched into the glass. 
When designing your new glass door, think outside the box to create something truly special for your home.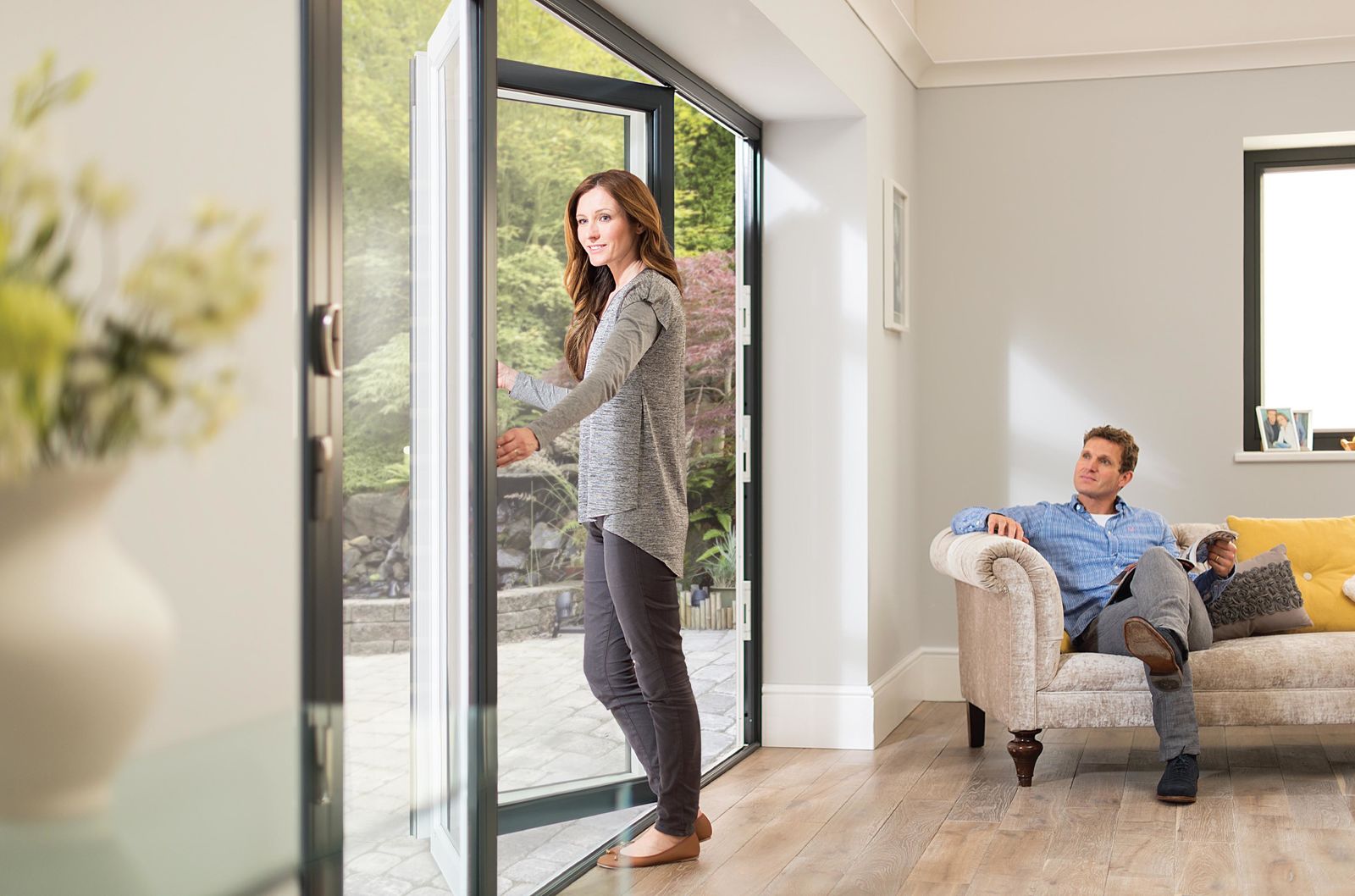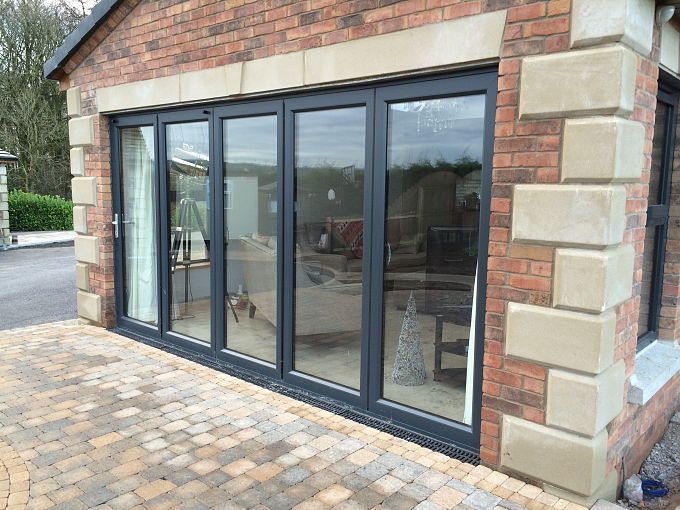 Speak to the glazing experts at Unique Windows
We operate across the South East, including beautiful bespoke door collections for South London and Surrey. To organise a free consultation with our team, choose one of the options on our contact page.