If you have extensive glazing installed, such as a conservatory roof or aerial windows with a beautiful roof lantern, the views and natural light on offer can be spectacular. However, with more glass comes more window noise, especially when it comes to the Great British weather. While not much can be done to control the elements, there are some ways you can help your home become a quieter place when heavy rainfalls occur. 
If you'd like to reduce rain noise on your roof lanterns and window glazing, here are some easy tips to follow.
Planning Your Roof Lantern
Haven't installed your roof lantern yet? If you're planning a new installation or build (such as a kitchen extension), but you want to know a roof lantern won't create issues when it comes to the sound of rain heard within your spaces, you can plan it's position carefully. Think about where the glazing will have added protection from structures such as trees and the side of the building, lessening the impact of heavy rainfall. You could also consider noise-reducing glazing for roof lights, so ask your window supplier about solutions they have to help reduce sound coming in through the glass.
While we often think of window dressings as a way to keep rooms darker at night, warmer in the colder months and adding a homely feature to spaces, there are some additional benefits. Many people don't think about specially fitted shutters or blinds for their roof lanterns. However, you can opt for electronic options so that you can easily control whether they are open or shut. 
Another option is to fit external awning blinds, which can help to keep out light and noise when you need some quiet. Some designs can even be fitted to roof lights in a way that allows them to be used when the windows are open, creating a cover which deflects the rain before it reaches the window space.
You may also like to think about opting for a non-conventional design. This includes tiled conservatories roofs. While this can limit the views on offer from above, many homeowners are choosing a solid roof thanks to their excellent thermal efficiency. They can also be customised to create a desired look, including the colour and positioning of the tiles. These can often be laid on the existing roof area.
You can even combine the two styles (solid and glass) to achieve a blend of sunlight and views with a space which feels more like an extension than a conservatory.
If you're stuck with old fittings, such as an extension built years ago, consider a conservatory roof replacement. If you think this is the best option for your home, discuss solutions with your window supplier. They can advise about the best roof shapes to help reduce noise and suggest glazing which will reduce external sounds coming into your home. This includes triple glazed units and solutions for the spacing to keep noise to a minimum.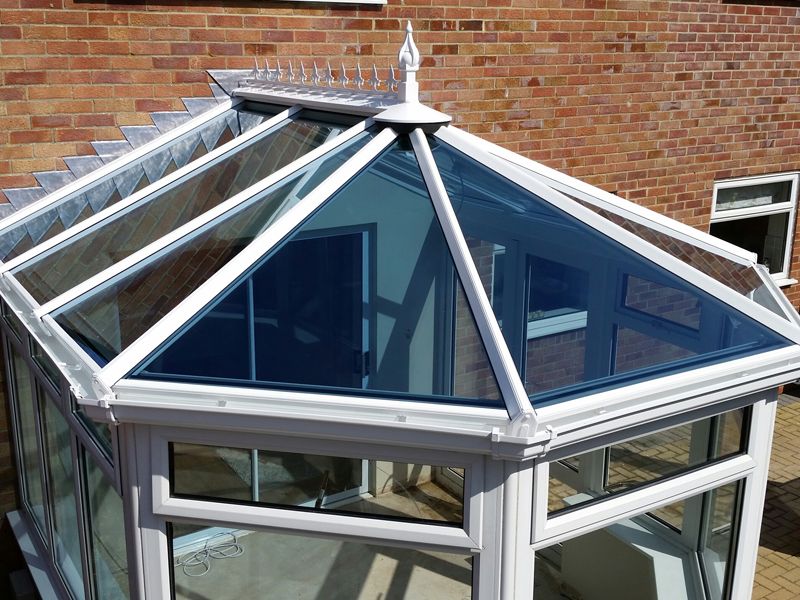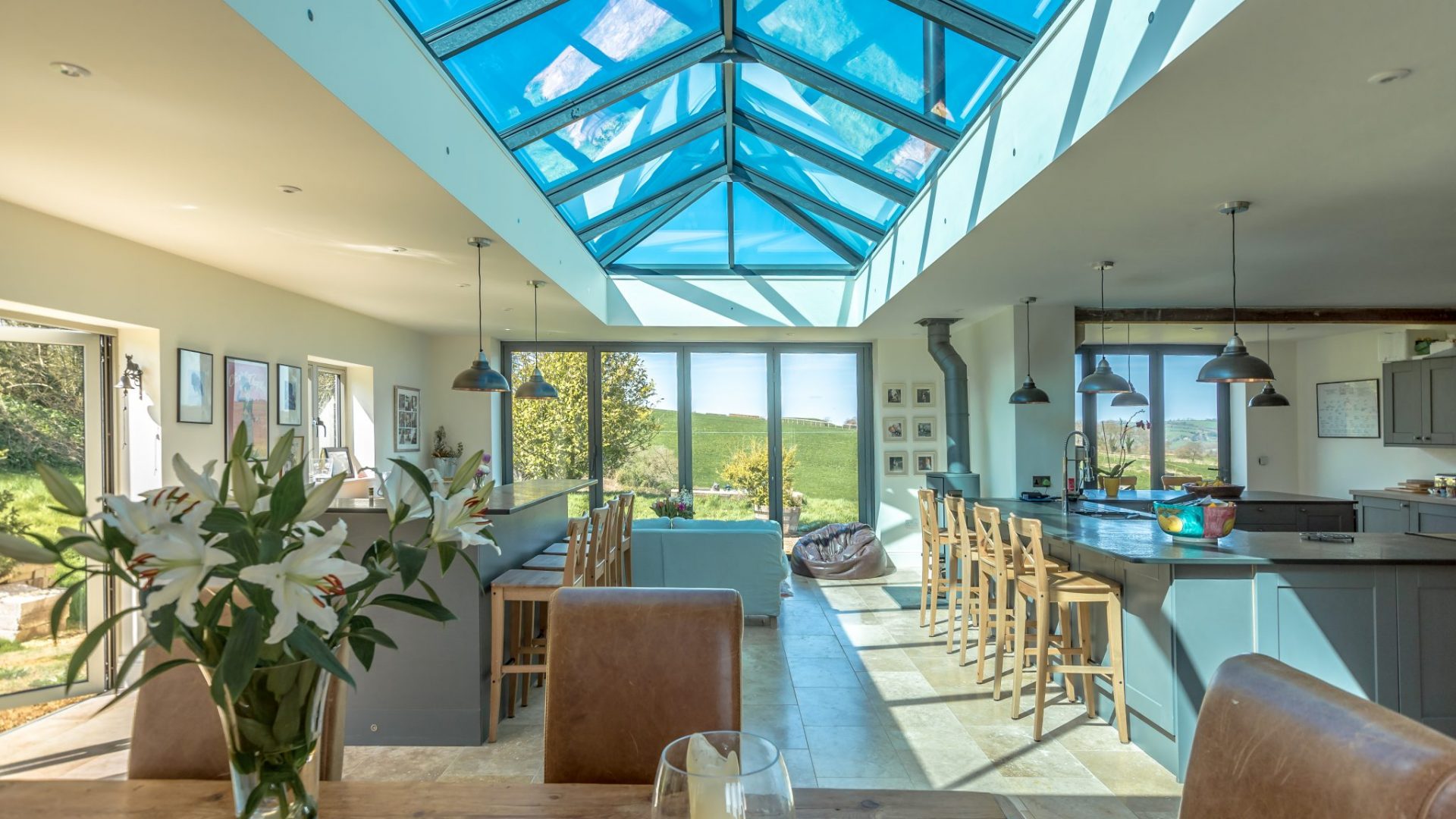 If you need any help with choosing a new roof lantern or upgrading your glazing, get in touch with the Unique Windows team. We operate across South London and Surrey, offering a wide range of glazing solutions to both homes and businesses in the local area. This includes roof lantern installations and new conservatories. If you'd like to arrange a free, no-obligation consultation and quote, contact us.