Sliding doors are a great addition to a property if you want to maximise the beautiful views on offer while creating a distinctive look with expansive glass. They're often installed in home extensions, kitchens and other spaces which connect to spots such as a terrace, garden, patio or outdoor seating area. Smarts Visogide range is ideal for those looking for a high-quality, aluminium product thanks to its high performance. Here are some of the enhanced features these sliding doors offer.
While sliding doors look great, it's also important they function as you want them to. One of the enhanced features we love about the Smarts Visoglide range is the various sliding operations you can choose. This includes traditional inline sliding panels and lift and slide models. As well as coming with a standard manual opening mechanism, you can also opt for the enhanced feature of an auto-slide operation.
Superior Thermal Performance
One of the reasons aluminium is so beloved in the door industry is the thermal performance it can offer. The Smarts Visoglide range has taken full advantage of this, adding an extended thermal break into their designs. This reduces heat loss which would come with metal frames without this feature, providing excellent insulation. 
Aluminium is one of the best frame choices for customisation, and the Smarts range is no different. Not only are there a huge selection of shades to help you find the exact colour you need, but they have the facility to create them in dual colours too. This means if you want a different shade either side of the frame, you can. They even separate their colours out into themes to help you narrow down your choices. For example, their Sensations range of colours allows you to add a tactile finish. They even have a Cotswold palette for a heritage look and feel. 
Sliding doors open up the possibilities for installing larger glass panels in your home thanks to their slimline frames. They're strong enough to hold wide and tall glazing sheets without the need for bulky looking frames, which would otherwise distort the sleek look achieved. Smarts Visoglide doors fit your openings easily as they're made to measure. They have a maximum sash height of 2500mm.
Smart Systems' energy efficient glazing also enhances the thermal insulation of the windows, and these sliding doors have a u-value of 1.6 W/m²K. If you live in a noisy area or have a main road outside your door, you could even decide to install triple glazing for enhanced noise reduction benefits.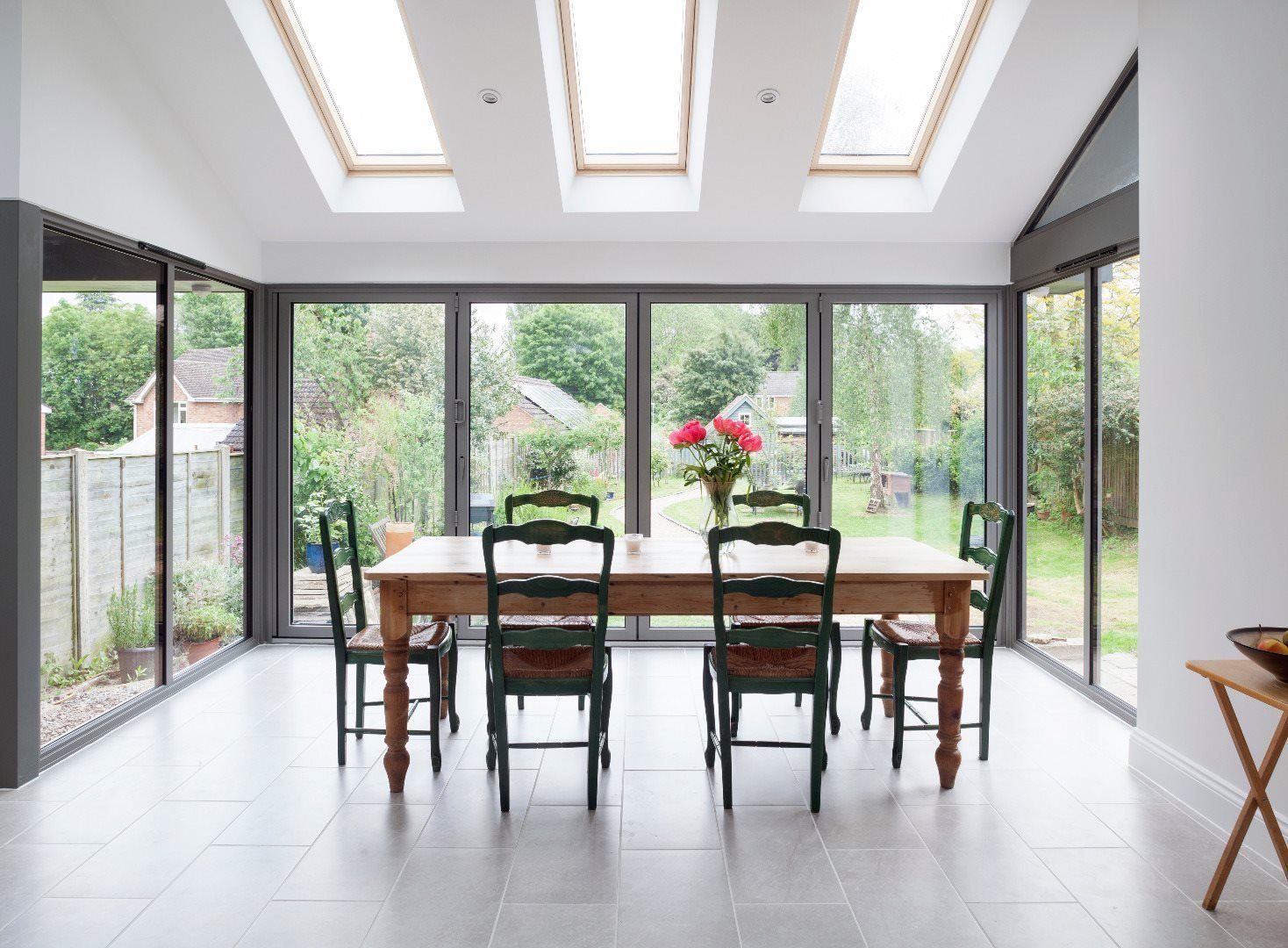 While you may have some thoughts about which features you'd like, talking through some of the enhanced features with an expert can help. At Unique Windows, we're happy to do this, offering free, no-obligation consultations. You can see some of the Smarts Visoglide products and which features are the right ones for your needs. We work across London and South East locations, including Beckenham, Horsham and Balham. Call now on 020 8770 7397 for more information.