Homeowners considering new windows for their property can customise the look and functionality to suit their spaces, whatever the style of build. If you're living in a cottage or bungalow, greater consideration should be made when replacing windows to enhance your spaces, whether it's glazing upgrades for a home office or giving your entire home a refresh. Follow our top tips for picking new windows for this type of property.
Should You Pick Modern or Traditional Windows?
When upgrading your windows, you should think about the type of look you want to produce. Cottages often have a heritage or country feel, whereas many bungalows could feel dated if you don't consider some modern fittings. 
Achieving a balance is key. There are many modern windows which can suit traditional properties perfectly while still including heritage details if that's what you'd prefer. This includes timber alternatives for both casement and sash window designs, which emulate a classic wooden look while bringing tonnes of modern functionality (including low upkeep). 
You can even consider flush exterior designs for an updated look. If you're worried about windows looking too contemporary, choose hardware and furniture in period styles, such as monkey tail handles. You could also add glazing bars to most types of a window for a charming addition.
Can You Use Windows to Create the Illusion of More Space?
Absolutely! While homeowners often think about their furniture arrangements and mirror placements to create the illusion of more space, you can also use new glazing to achieve airy and light rooms which feel bigger. Cottages and bungalows can have smaller rooms, so you can bring in more natural sunlight with large glass elements and even slimline profiles if you're trying to replace bulky-looking frames. 
You should also think about the right window frame colours for this type of property. Paler frames can help fittings to feel less imposing and create a lighter feel throughout each room. You don't have to go with white like you'd find with many uPVC casements. The right shade could be anything from a Cotswold style cream to a period looking pale green. Some homeowners even prefer much darker frames if they want to create a defined space around the window to draw the eye to this area, especially if you have stunning outdoor views to help rooms feel bigger.
What Are the Best Windows & Doors for an Extension?
If you're extending your cottage or bungalow for extra room, ensure you consider the new glazing you'd like for the space. This includes large glazing elements to help let natural sunlight flood into the back or side of your property. You should also think about the type of doors which will bring a lot of benefits to the additional space, including bifolds for extensions. This type of modern door fitting can create sunlit rooms, stunning views and spaces that connect to the outdoors.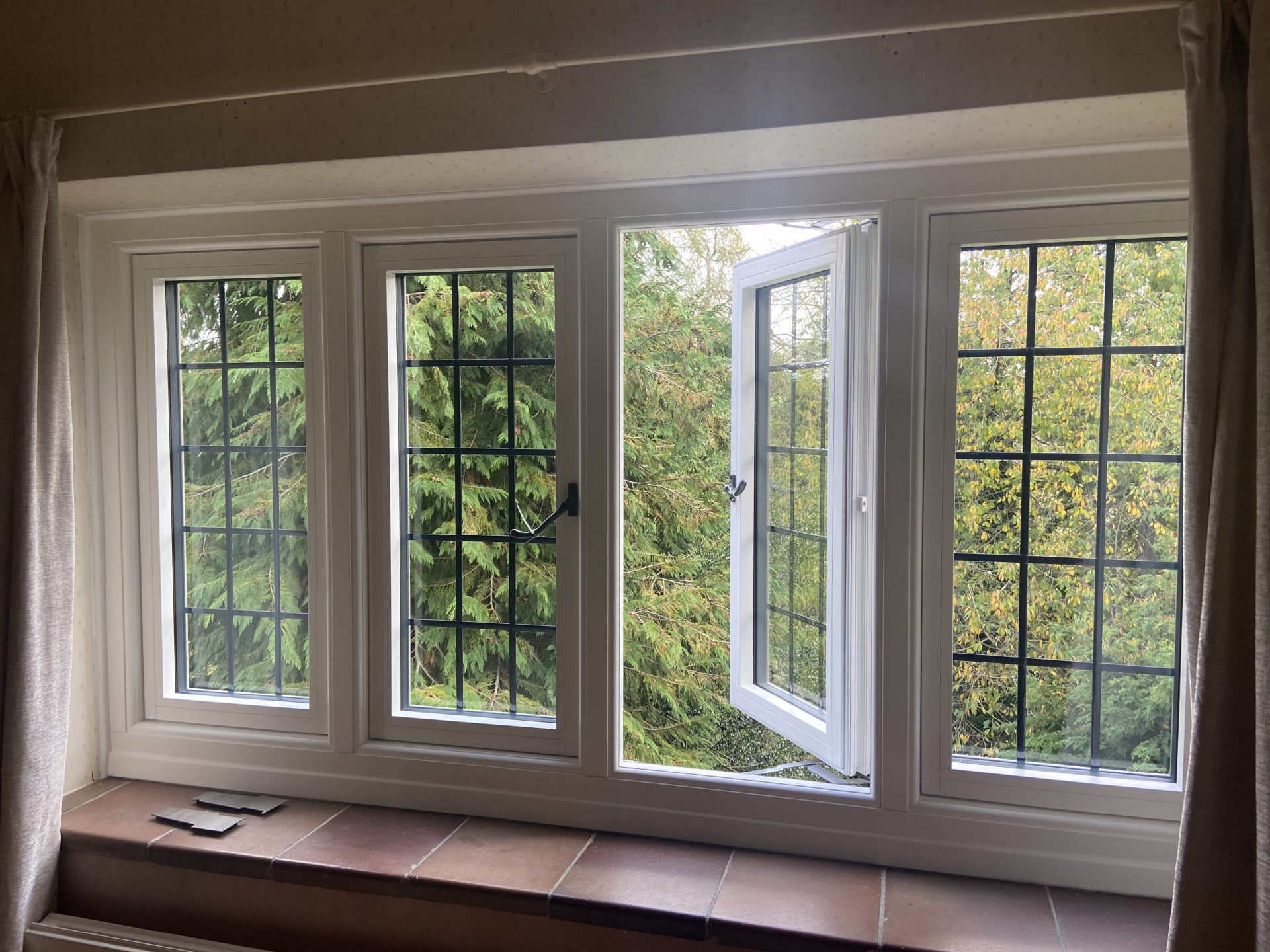 Looking for a top window supplier?
Speak to the team at Unique Windows, specialising in bespoke windows for South East properties. To arrange a free consultation and quote, get in touch today.