Your front door is the first sign of the character of your home, so it's important to create a look you love. As well as revolutionising areas at the front of your property such as your porch and bay windows, installing a new residential front door can give your home the uplift it needs. Origin front doors are making waves in the industry for their range of styles to suit all types of property with their attractive aesthetics and high performance. It's essential to find a product which meets your changing needs throughout the year. Here's our guide to what you can expect throughout every season when investing in an Origin front door.
Spring's a time when beautiful colours seem to emerge everywhere, from gorgeous blue skies to new flowers popping up in your garden. The palette available for Origin front doors can stop your home looking tired amid a sea of colour elsewhere. Choose from over 150 RAL colours, including pastels, bold shades, metallic paints, woodgrain effects and an array of finishes for both inside and out.
In fact, as each door is tailor-made to your specifications, you can customise the design to include anything from solid panels to side windows. They also divide the styles available into several handy categories to help you achieve the look you're going for, such as contemporary, traditional, geometric, statement and seamless designs. Finish the look with stylish, practical accessories, including handles, spyholes, doorknockers and letterboxes.
In the summer, many of us go on holiday, so it's also a prime time for burglaries when criminals know property owners are away. Origin front doors come with high-security features to keep your home safe and secure. This includes tamper-proof barrels, which have been designed to protect against picking, drilling and other impacts. You can even select a handle which will give you an industry-leading 8-point locking system. Origin residential doors can also be chosen for your garage, giving you peace of mind about this vulnerable area of your home.
Autumn is a time when our homes can take a bit of a knocking as the harsher weather elements return. As wind, rain and debris hit our windows and doors, we want to know they're not going to get damaged easily, such as chips in the paint or problems with wood. As an aluminium product, Origin front doors are incredibly low maintenance, boasting superior quality with their high-grade powder coating. This helps the front door remain scratch resistant and has been engineered for a longer-lasting product. Enjoy a guarantee of up to 20 years.
We all know how expensive energy bills can be, so it's important when replacing your windows and doors to think about how your home can be as energy-efficient as possible. All of Origin's front door panels come with a Thermimax core for enhanced insulation and a polyamide break to reduce heat transference.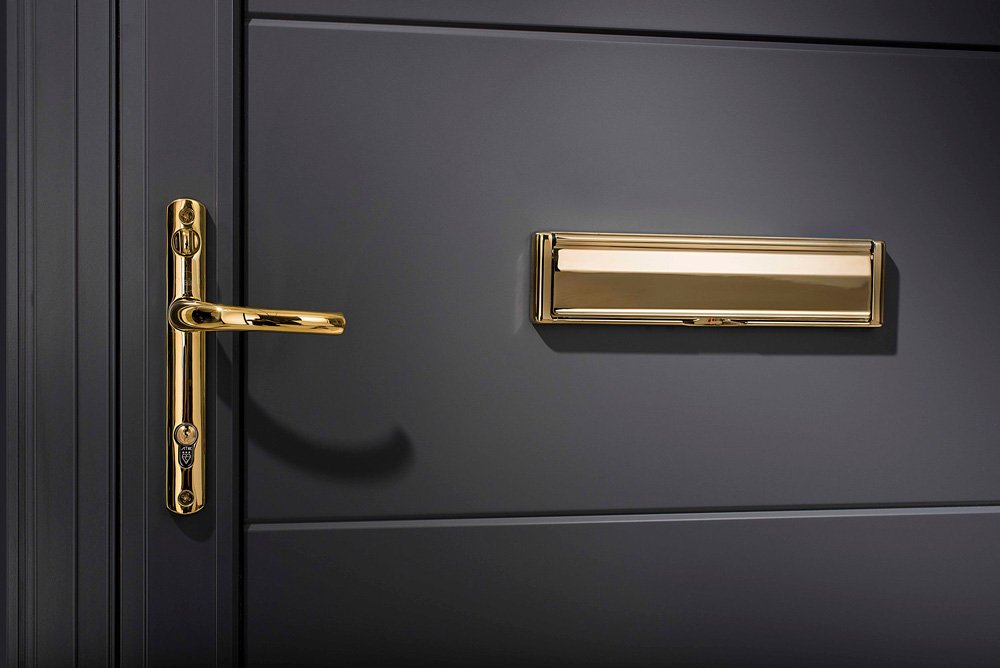 Take a closer look at Origin residential doors with Unique Windows. We supply and install Origin windows and doors across South London and Surrey, including Kenley, Purley and Reigate. Contact us now for a free consultation and estimate.