Spitfire Doors
Spitfire's collection of grand entrance doors bring together the perfect mix of substance and style. These innovative designs add a sense of luxury to the home, combining quality engineering, elegance and unique touches. Create the first impression you want to reflect while knowing you have a safe and secure door that's highly functional too.
Spitfire's mid-range S-200 Series boasts one of the world's most extensive collections of beautifully designed, aluminium residential doors.
Over the last decade, S-200 designer entrance doors have built an unrivalled reputation across the world, including Europe, Africa and Asia. Loved for its highly stylish, secure and contemporary designs, this is one of the most reliable collections on the market.
Simple, Complex, Linear or Curved
The S-200 Series has been created with you in mind, offering standard designs, as well as fully customisable options, allowing you to create something ideal for your needs. 
Design your own bespoke front door, incorporating anything from current trends to stunning glass. As an aluminium door range, they reach an impressive height of 2250mm and a width of 1150mm, making the impact you want for your entrance.
With such a vast array of design options, the S-200 Series suits every property style and personal tastes, including French doors, double doors and the inclusion of sidelights and toplights.
Create a Natural Look with Modern Timber Doors
Natural materials create a look of sheer beauty when it comes to entrance doors, so you won't be disappointed with Spitfire's S-400 Series – a range of luxury timber fusion doors. These Shou Sugi Ban designs come with an incredible burnt timber effect, achieving a stunning appearance you won't find elsewhere.
The beautiful finish is created by a stained Oak grain, bringing out the wood's natural colouring. The timber's warm glow is complemented by modern stainless steel hardware, providing a fusion of tradition and contemporary styles. 
The final look is completed with delicate touches that exude elegance, including organic glass insets, which are exclusive to Spitfire. Such a high quality offering delivers a low maintenance timber door that will last for years.
Not only does the S-400 timber door range look great, but it's highly secure too. Features include multipoint locking and a security barrel, providing you with peace of mind your home is safe and secure.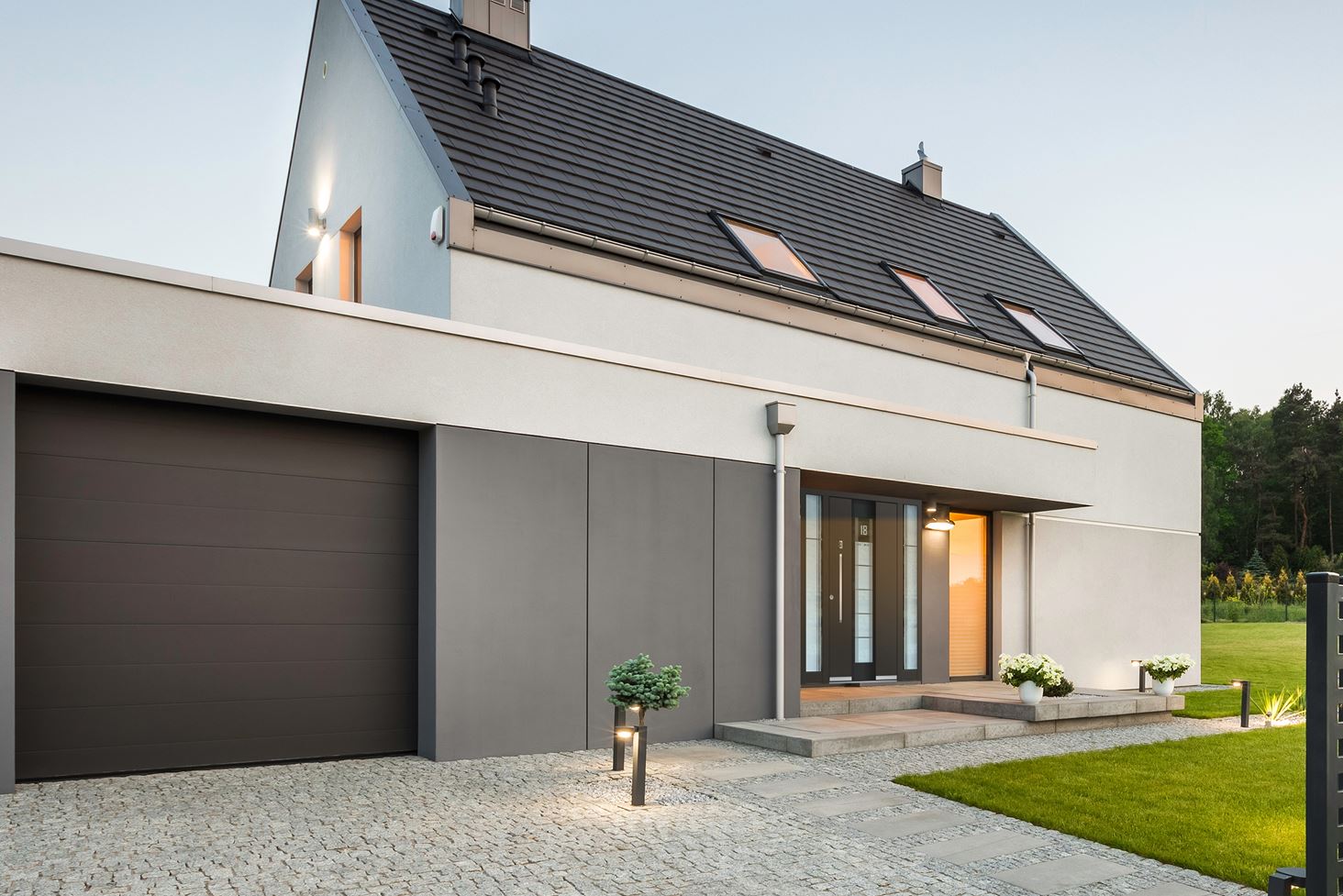 S-700 Pivot Doors – Make an Impact
Your front door is often the focal point of a property – the first thing visitors see when they come to your home. Create a lasting first impression that represents your tastes, drawing the eye to its beautiful design and impressive features. Spitfire's S-700 range of Pivot Doors is creating waves across the industry for its lasting impact.
S-700 Pivot Doors create entrances that make a statement. These bold designs have two offset anchor points at the top and base, with dimensions extending to an impressive width of 2m and height of 3m.
The innovative 'pivot' mechanism enhances its multiple talking points, achieving results that add the wow factor to your home.